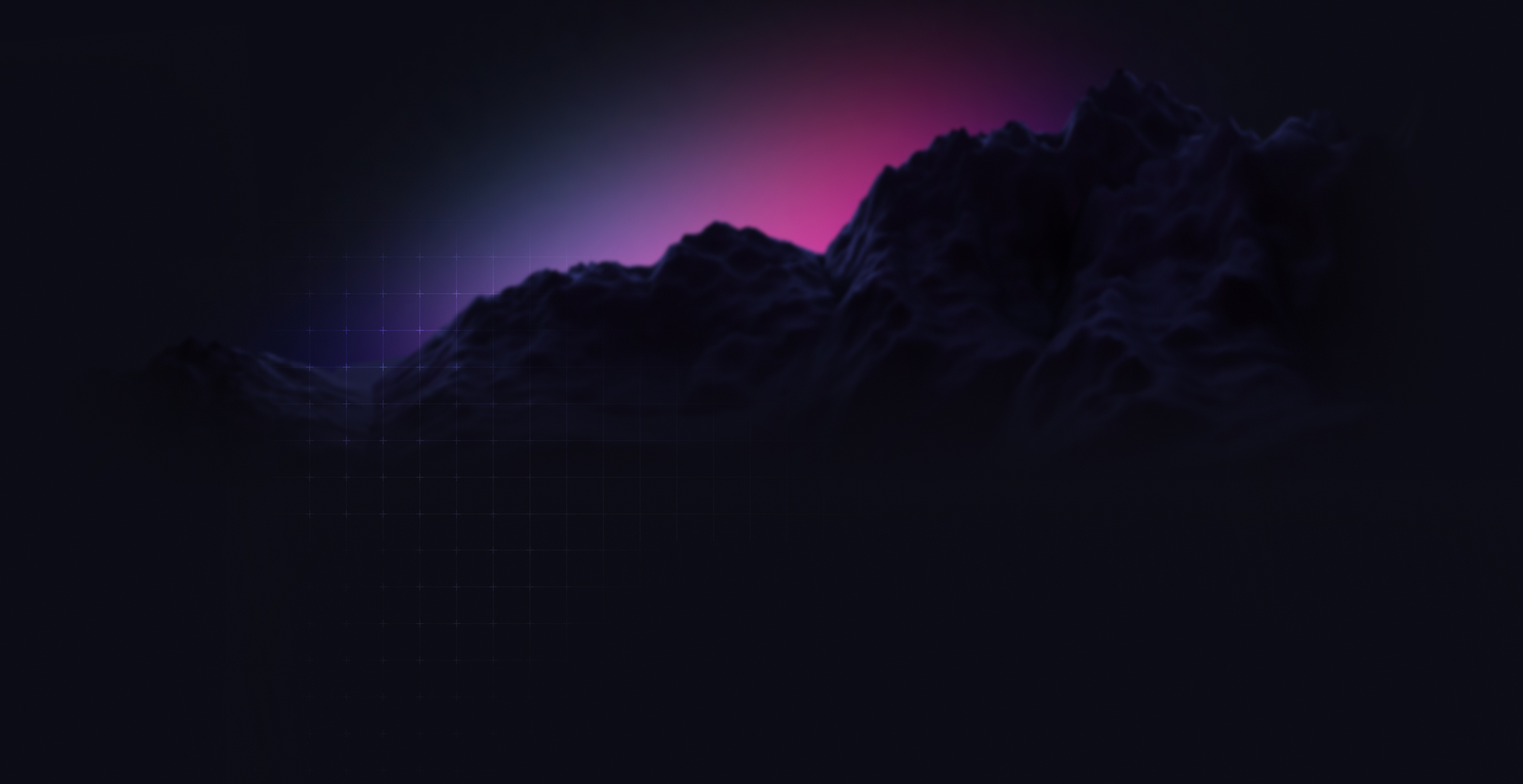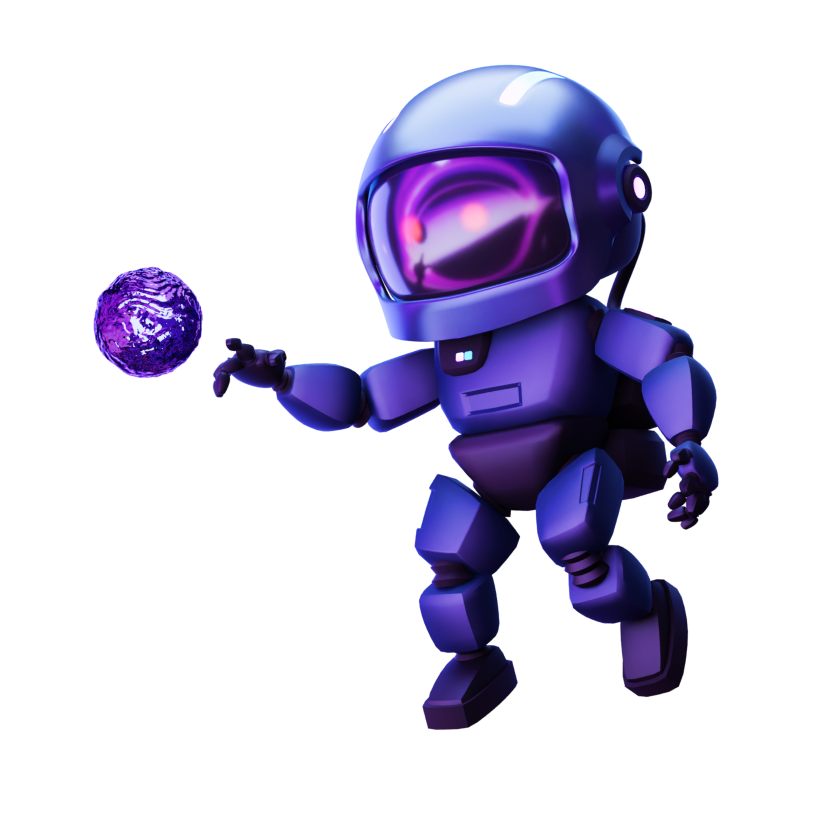 Layer 1 for
Artificial
Intelligence
A planetary-scale network for building and
connecting decentralized AI applications
Top AI applications
A suite of AI tools tailored to meet the dynamic needs of today's modern world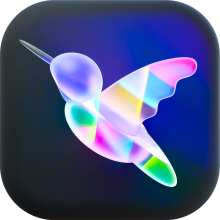 ArtfabricAI Bot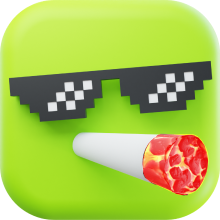 MemefabricAI Bot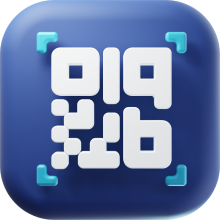 QRfabricAI Bot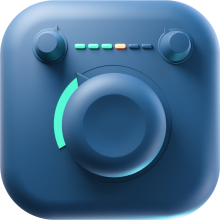 SoundfabricAI Bot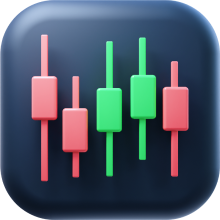 Trading Crypto Bot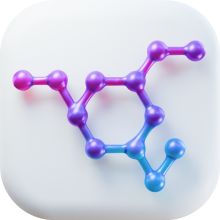 Drug Discovery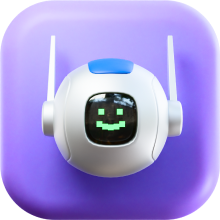 ChatfabricAI Bot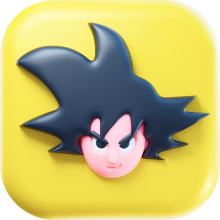 Manga Generator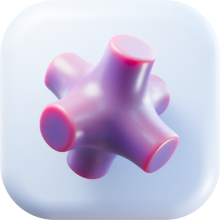 3d Model Generator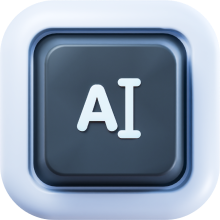 Mind Script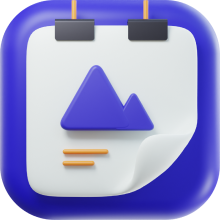 Poster Generator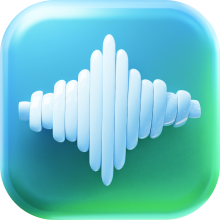 Voice Synthesizer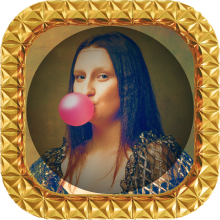 Face Generator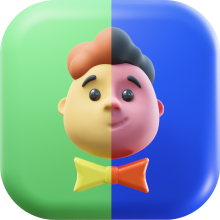 Avatar Generator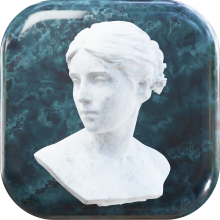 3d Human Generator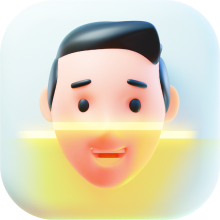 Face Recognition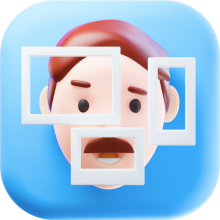 Deep Fake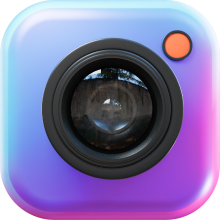 Animation Creation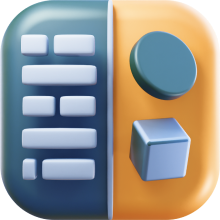 Text to Image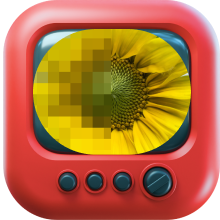 Media Enhancer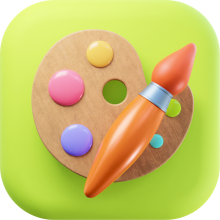 Graphic Editor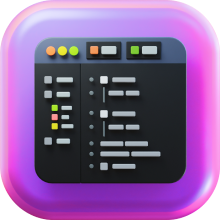 Codefabric AI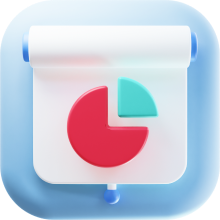 Deck Generator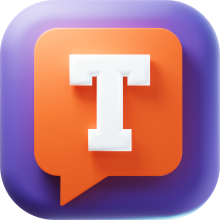 Prompt Generator
Join our marketplace
Venture into Openfabric's AI Apps Marketplace: Your Gateway to Cutting-Edge Solutions.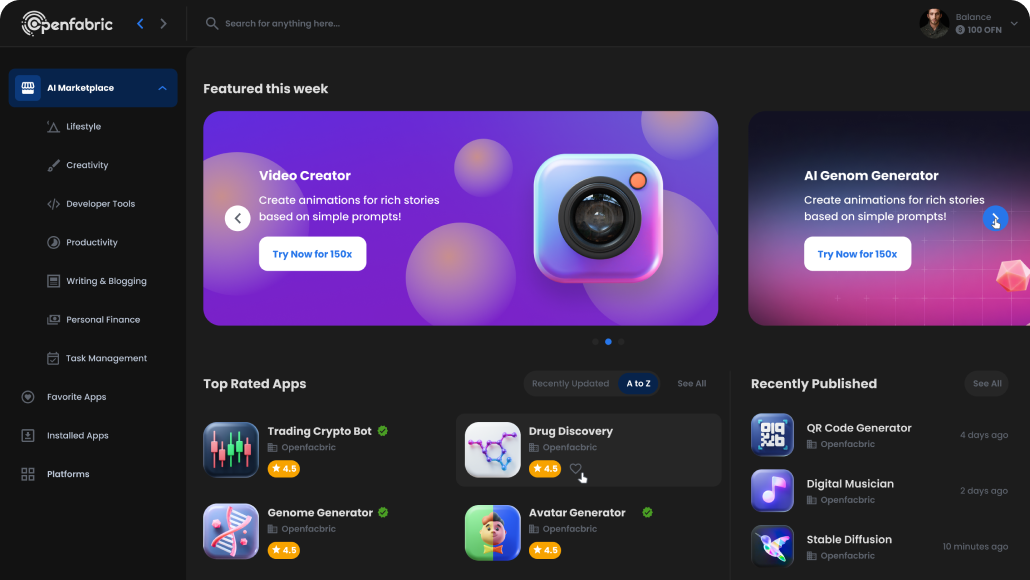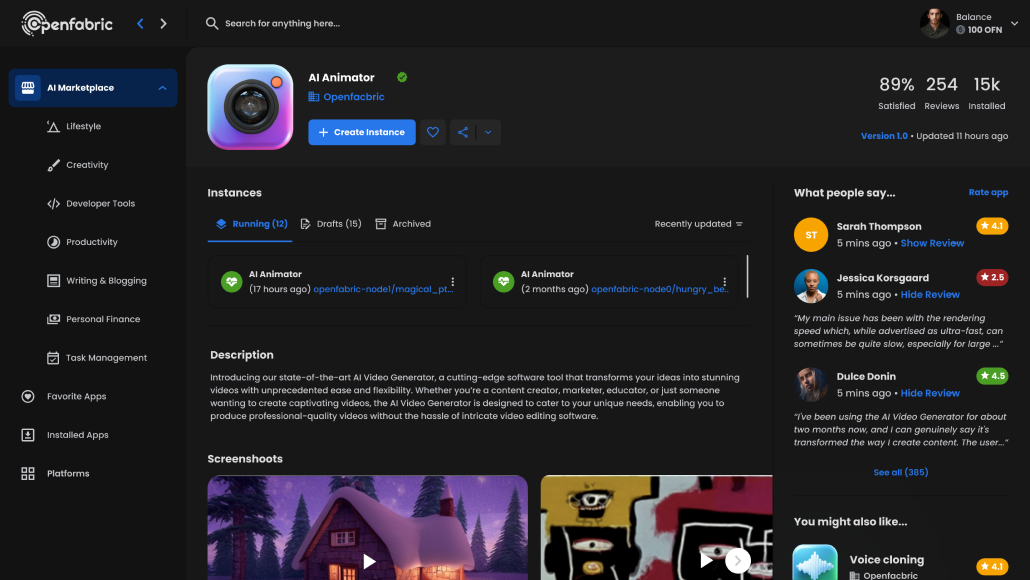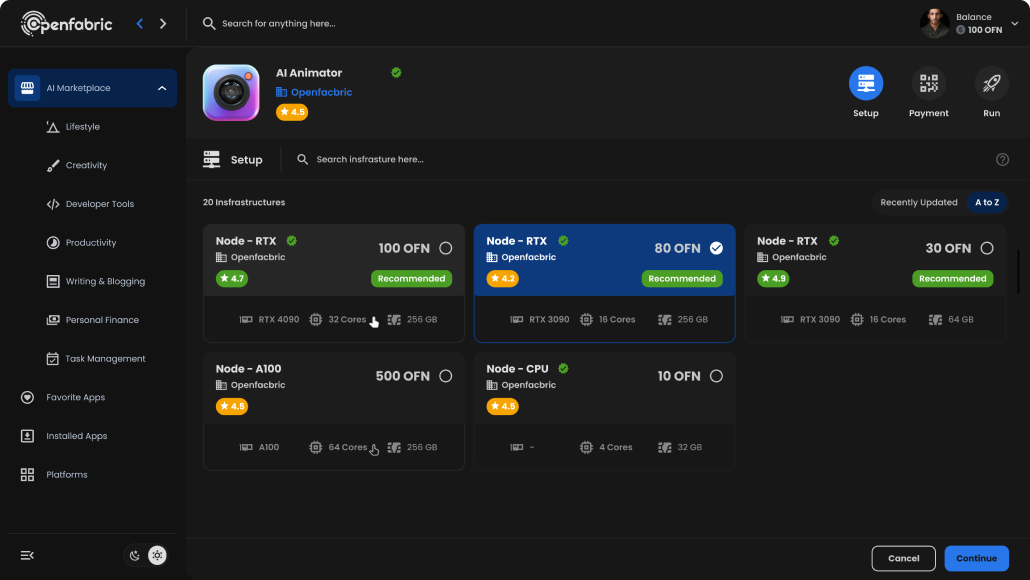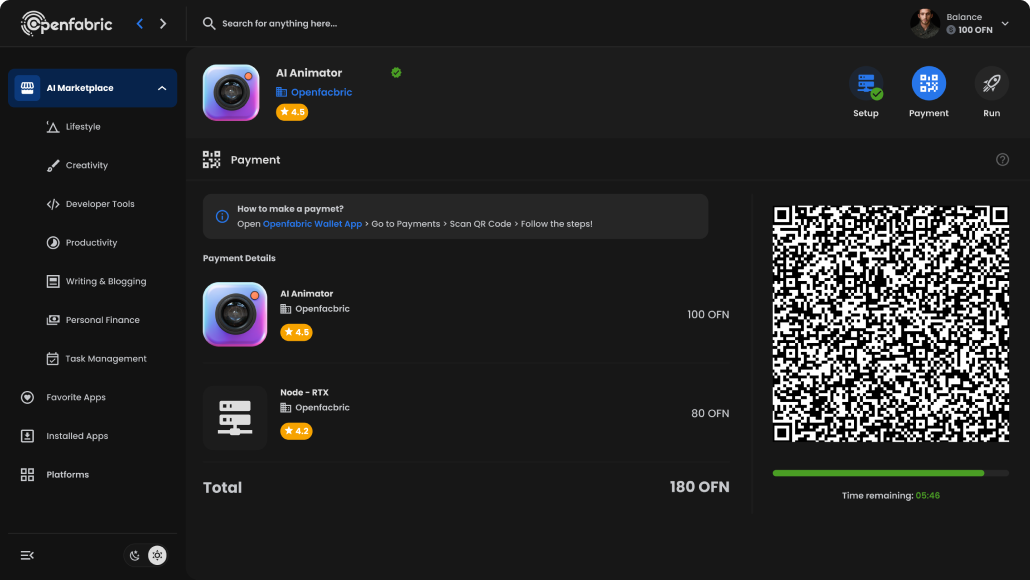 Openfabric Core Elements
We harness the power of blockchain, advanced cryptography, and novel infrastructure to create a new foundation for AI-Apps.
Investment
We lower the infrastructure demand and technical know-how required to utilize AI-Apps, facilitating new market opportunities.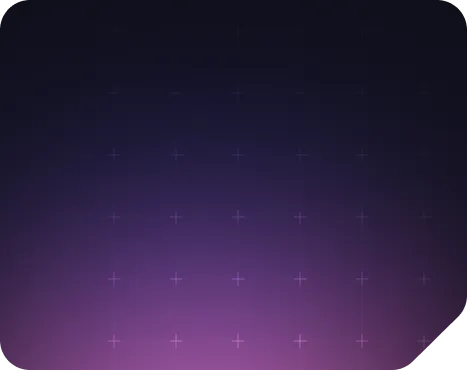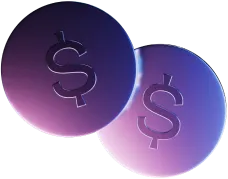 Scalability
We leverage blockchain technologies to ensure execution scalability and eliminate vendor lockup.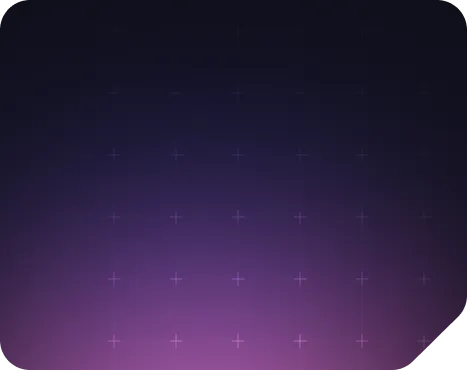 Community
We stimulate fair market competition as an essential factor to create large, vibrant, and collaborative communities.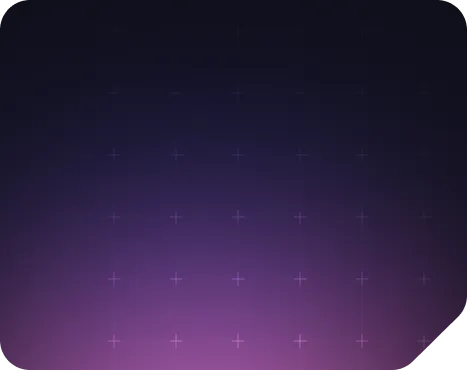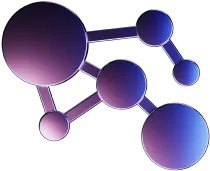 Openfabric Ecosystem
Secure your seat
in the new Internet of AI.
Make a smart
Investment
In the next BIG thing
since internet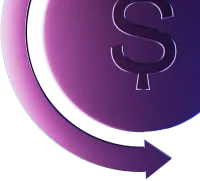 Unlock
Access
To high-tech
competitive edge.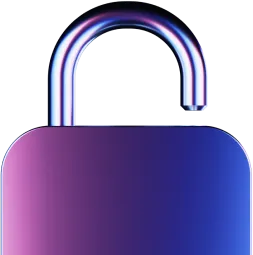 Join as
Innovator
To build and monetize AI-Apps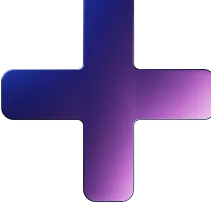 Deploy
Infrastructure
computing power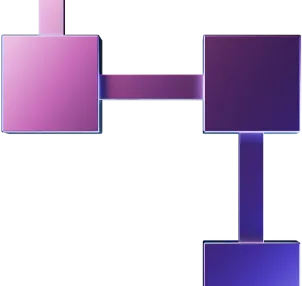 Publish
Data
next-gen AI-apps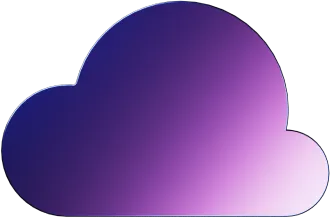 Become
Ambassador
To create bridges
and apportunities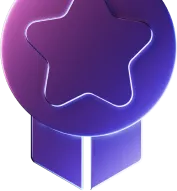 Join as
Validator
to source network
operation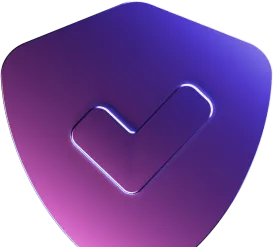 Become
Promoter
to help
community
growth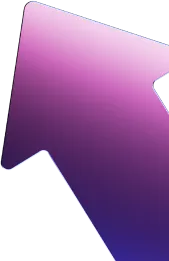 Openfabric technology is here
Get early access on
the Alpha version
The Solution & How it Works
Openfabric is a decentralized AI platform where the collaboration between AI innovators, data providers, businesses, and infrastructure providers will facilitate the creation and use of new intelligent algorithms and services.

Service
Consumer
The service consumer represents the end-user who needs to solve particular business problems and enrich their products or services with an extra layer of intelligence.

AI Innovator
AI innovators utilize their expertise to create elaborate, practical AI algorithms that are capable of solving complex business problems.

Data Provider
Data providers ensure that the vast amount of data required for training and testing AI algorithms is distributed.

Infrastructure
Provider
Infrastructure providers bring with them all the platform hardware capabilities needed to successfully run and train AIs.
Meet our partners
Be among pioneers who are building on top of cutting edge technology
















































































































Strong backing
Trusted and validated by the biggest names in the field




















I can attest to the exceptional capabilities of the team and technology they are developing. Their work is truly cutting-edge and I have no doubt that it has the ability to move the industry forward. I am impressed with the dedication and talent of the team behind it, and I am excited to be a part of this investment.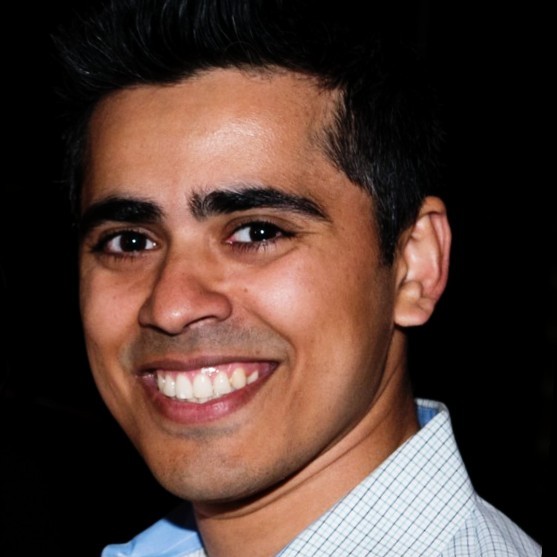 Sayantan Mitra
Partner at Cogitent Ventures
We are proud to support the Openfabric team in their passion for making blockchain and AI technologies more accessible and open. We are eager to see their efforts reflected in widespread adoption by developers and users within the ecosystem, which would be a testament to the level of innovation they have achieved and are further building upon.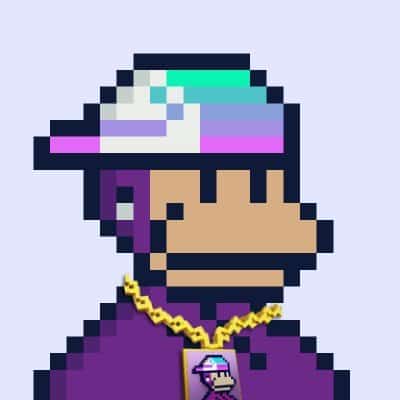 S◎L Big Brain
VC at Big Brain Holdings
We are looking forward to seeing the continued development of Openfabric whose foundational platform for AI apps is operating at the exciting intersection of AI and blockchain technology.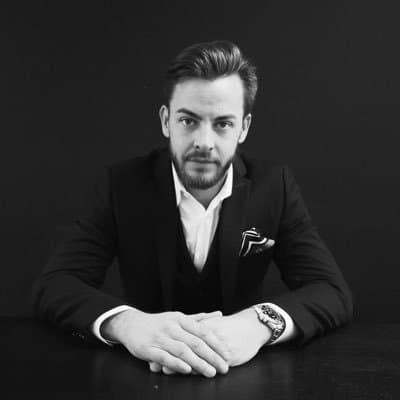 Alain Kunz
Head of European Sales, GSR
Openfabric AI is a remarkable start-up that will make huge waves in the future due to their focus on building novel infrastructure for AI apps that could ultimately turn into a value vortex for not only developers that utilize the Openfabric platform but also the platform itself. We at Autonomy.Capital are extremely excited about the opportunity to not only invest in Openfabric but also to work with their incredible team.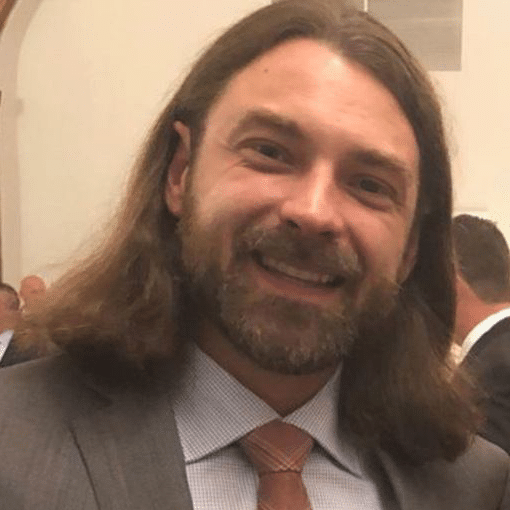 Jason Tolliver
Co-Founder of Autonomy Capital
We are happy and proud to back Openfabric team in their venture to build an Open source AI technology with consistent decentralization.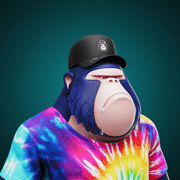 Kevin
CEO of Zephyrus Capital