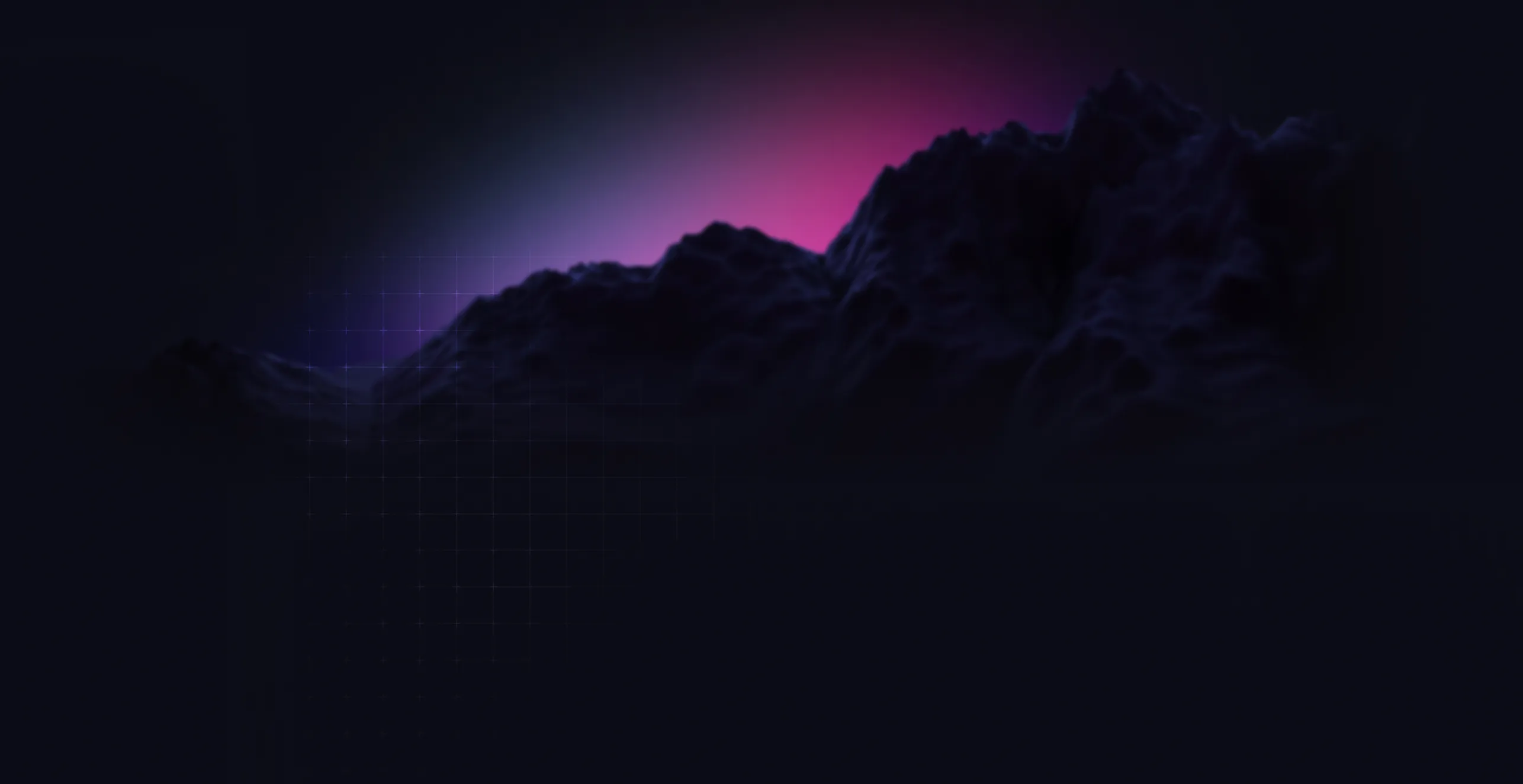 Cross AMA with Pledged Capital Community, the Recap
April 5, 202210 minutes read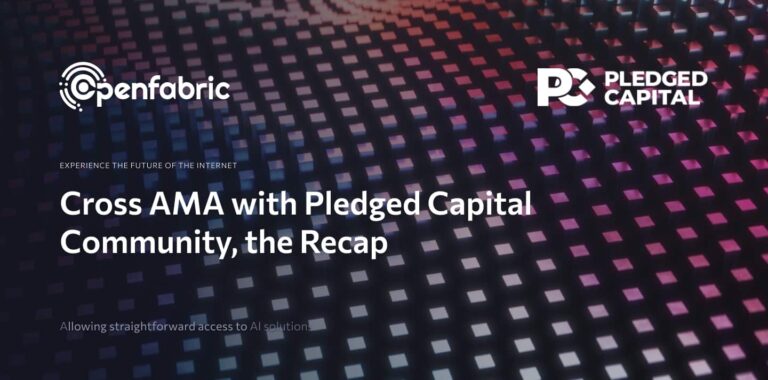 We started our AMA session with Pledged Capital team, asking them some questions, find all the answers below!
Let's begin by introducing yourself as well as your project.
I am Guillaume, CEO / CTO of Pledged Capital; my goal is to build platforms and technology that will improve the legitimacy, adoption, and success of the market.
In cryptocurrency since 2016. I have been inspired by the creation of the EVM blockchain. This leads me to an understanding of what blockchain can bring to the world.
I participated in the first DpoS project, such as Lisk. after many years of trading, studying, and working on cybersecurity, I decided to share my knowledge through a dApp I always wanted to be an actor and shape this industry, to empower new investors.
Pledged Capital is a decentralized trust fund that combines traditional crowdfunding with Blockchain technology with white label services to allow safe and controlled investment. Powered by DAO you have a way to understand how your investments are used.
Start-up projects seeking funding can lay out roadmap milestones and timelines according to their actual capacity and contingent upon realistic performance targets, establishing measurable criteria for delivering payments upon only fulfillable promises. It is about taking responsibility.
Pledged Capital's incremental funding system allows for ICO funding to be managed post-raise with milestone-based micropayments and unprecedented investor oversight.
Investors will then have the opportunity to provide feedback and vote on the evolution of the project using a smart governance system, based on the behavior of users. Our pillars are security, prevention, investment, and transparency.
Through that, users will have access to our platform for a number of other elements
– Yield Farming Protocols
– NFT's (Smart and utile)
– Investment opportunities
– Governance
– In dApp scam-free chat
What is the biggest advantage of Pledged Capital?
As a project, we are fighting with scams, rug pulls, and the shitcoin type projects that often give crypto a bad name. We are doing the job which the scammers do not like.
We are solving the following challenges people face with investment projects, turning their challenges into our solutions and advantages:
– Sleeping funds are inactive, and not making money, so by allocating project funding to DeFi protocol and redistributing the yield to users (70/15/15), we make the funds work for us with a staking stable come- Far more control and securitization of funds through governance and councils.
– Open funding is easy to apply for, as it's on our platform
– Scam, rug-pull, and impersonation is guarded against through the project setup and ID NFT.
– Smart usage with a vested token with our Redeemable NFT that can give a second life to a locked token
We have multiple types of decks to reflect the benefit of using us.
In short, a safe and controlled investment.
So do the token holders have the right to participate in the project's governance, or what kind of decisions can they vote on about the project?
I got scammed myself on 77k investment into a project that never delivered; that is how the trigger came.
Yes, they do. We would even say that this is a core functionality of the project. The milestone system is based on governance.
You will be able to elect/join councils according to your specialty: marketing, tech, expansion, etc., which will give you extra voting power and give you a possibility to give your point of view directly to the project owner through casting votes.
You will also be able to participate in the core change of the dApp in a democratic way.
We have built an investor score algo that is finally giving through allocation not based on funds invested but behavior with the token bought. This investor score is impacting your governance right also. Using oracles to provide real investor data. We have many buyback and burning system that we will also submit to change more our project evolves.
Can you tell us more about your team?
We selected a team of people that shared a mindset and with various skills. We are a team of global experience and best practices from all over the world.
Our core developers worked on a number of projects like Gelato, My DeFi pet, yearn finance, and many other well-known projects.
A vast majority of us have also been crypto investors (VC size slots) since 2016. We here wanted to bring to the community all our experience and all the necessary tools to have a crypto journey safer than we had.
This is why we are also tackling educational pillars from our growth perspective to deliver more to all users.
We also have a great advisory board, including a giant in the industry that are opening gates, a big network of CEO of crypto projects that brings us insight, and also a nice partnership with the Implicit labs team that is working on upgrading the whole project.
Is the Pledged Capital project really community-driven?
The community is very important to us, and every aspect of the project is oriented to it.
We want a safer environment, scammer free, within dApp chat, doxxed team, and a way to interact with the project funded. The buybacks and the yield is mostly rewarding our community.
We have designed our project to reward mostly the community by involving them.
How important are the wishes and feedback of the community for you?
As said, you will be able to elect/join councils according to your specialty: marketing, tech, expansion, etc., which will give you extra voting power and give you a possibility to give your point of view directly to the project owner through casting votes.
You will also be able to take part in the core change of the dApp in a democratic way.
We are also monitoring our chat, answering the unsolved question through a #community catchup concept, and trying to communicate as much as possible.
What social media channels do you have?
Twitter: https://twitter.com/PledgedCapital
Instagram: https://www.instagram.com/pledgedcapital/
Linkedin: https://www.linkedin.com/company/pledged-capital/
Telegram community: https://t.me/OfficialPledgedCapital
Telegram news channel: https://t.me/pledgedcapital
Medium: https://medium.com/@pledgedcapital
And we are building ours in chat dApp, where we will be happy to promote your channel! We also have our website where you can find documents like white paper etc, and access to our dApp.
How do you see Openfabric technology, and what kind of partnership do you aim?
Great question!
For me, I have met you Andrei, and I was very glad to find passionate people that do their best to build. This is key.
Then I foresee the possibility to use your services to translate AI to the smart contract. We are aiming to provide our YF protocol with AI data to select the best-performing pool automatically.
We are also scoping out which usage of AI we can do in our reputation in dApp chat.
Also, we have some really interesting partners that you might work with.
For us, partnering is really important, to build a strong ecosystem of trusted projects. And that is what I feel with Openfabric.
Also concerning our chat, the goal is to unit great project into a big social experience, through our future social services
I think that is it? 🙂 And that now, it will be soon our turn to guest you in our channel 🙂 And then build together on three aspects :
1. Tech
2. Social visibility
3. Co-Marketing, and networking 🙂
The AMA session continued at Pledged Capital channel, with them asking some questions to Openfabric team:
Tell us about your company. What is Openfabric?
Openfabric is a platform for building and connecting AI-Apps. In this ecosystem, everyone has quick, easy, low-cost, and hassle-free access to powerful AIs.
Openfabric addresses the most challenging problems faced by AI platforms by:
– Lowering the infrastructure demand and technical know-how required to utilize AI-Apps, facilitating new market opportunities
– Simulating fair market competition as an essential factor to create large, vibrant, and collaborative communities;
– Leveraging blockchain technologies to ensure execution scalability and eliminate vendor lockup.
At Openfabric, we believe that we can create the next generation of technological advancements and unlock the exponential value contained therein by strategically leveraging the powers of AI.
What are the practical applications of Openfabric?
Good question. I guess everybody sees AI as a sort of "untouchable" technology. However, by moving algorithms outside of the academic/enterprise environment and applying them to real-world problems, Openfabric has the capability of revolutionizing the current perception of AI.
The platform has many practical applications across all areas of Artificial Intelligence.
To name one such instance, Openfabric could provide the key to performing machine learning algorithms on sensitive datasets by running the algorithms inside a trusted execution environment that guarantees that no one can access the data while it is being processed.
This has tremendous potential to tackle our most pressing matters, such as fighting diseases by extracting patterns out of confidential datasets without compromising the privacy of the data. Openfabric also facilitates the use of more common AI solutions (image and text classification, natural language processing, etc.) to simplify/enable access to such applications. It's like a super tool empowering people to solve problems more efficiently.
What are the competitive advantages of Openfabric?
One of the key facts is that our technology is based on a lot of research.
Openfabric exploits the power of ontology models, which allow for the chaining of AI algorithms into complex flows and pipelines. This feature is not present in any other projects that share some similarities with us.
Additionally, the economic model proposed by Openfabric is robust and incentivizes algorithm developers to reuse the innovations of their peers and create even more complex solutions. This ensures that the algorithms deployed in the Openfabric ecosystem will be some of the most useful, creative, and innovative AI artifacts ever conceived.
Furthermore, the technologies we employ in creating this platform are on the bleeding edge, whether cryptography, trusted execution environments, decentralization, or blockchain.
This ensures that replicating the Openfabric platform into a spinoff would be time-consuming and challenging.
Is it blockchain-based?
Yes, Openfabric relies on blockchain technology to offer participants in the ecosystem a shared and unforgeable source of truth.
As an immutable ledger technology, blockchain is suitable for maintaining the state of the ecosystem. In this sense, Openfabric is based on blockchain, but it is not tied to a particular implementation of blockchain technology. Also, the Openfabric economy is driven by a utility token fueling the ecosystem economy by enabling value transfer between parties. The token is used for:
– Staking
– Reward
– Payment
– Medium of Exchange
– Governance
Who is your target audience?
Openfabric is a platform centered around multiple stakeholders,
it entails the collaboration between AI innovators, Data providers, Businesses, and Infrastructure providers to facilitate the creation and use of new intelligent algorithms and services.
The service consumer represents the end-user who needs to solve particular business problems and enrich their products or services with an extra layer of intelligence.
AI innovators utilize their expertise to create elaborate, practical AI algorithms to solve complex business problems.
Infrastructure providers bring all the platform hardware capabilities needed to run and train AIs successfully.
Data providers ensure that the vast amount of data required for training and testing AI algorithms is distributed. In a nutshell, it brings together all the relevant parties to enable AI innovation.
Do you have a roadmap for the near future?
Our website contains a dedicated section for following the roadmap of the Openfabric project. You can check it out at https://openfabric.ai/technology.html#technology-roadmap to see our current status and the direction in which we are heading.
I want to know why I should invest in Openfabric?
Openfabric is a project that will tap into a previously-unexplored reserve (that of general applicability to artificial intelligence algorithms and datasets). Furthermore, it will provide an ecosystem where such intellectual property can be monetized.
The current state of affairs is that AI developers cannot join a platform that enables them to make a profit from their work. So their algorithms are mostly showcased but never put into practice, even though these programs are valuable.
The situation is similar in the case of dataset creation. There is no real incentive to create and monetize such artifacts. Still, at the same time, everyone is aware that an AI algorithm is useless if the data it trains on is poorly constructed.
Openfabric is here to create a market for these resources and turn them into commodities. That is why investing in the project is the best method for tapping into the AI resource.
Where can I find the project's technical info?
Our technology core concepts are validated by the scientific community in papers that we published in computer science journals. All this research is condensed in our technical whitepaper.
However, since our vision is to make technology easily available, a simplified explanation of our technology can be found in our litepaper.
What kind of partnership can we do between Openfabric and Pledged Capital?
Our vision is to democratize AI technology, and we can provide simple access to AI technology to all Pledged Capital ecosystem users.
We have successfully created a unique integration that enables access to AI deployed on Openfabric from any smart contract or dApp.
What social media channels do you have?
Telegram: @OpenFabricAI
Twitter: @openfabricai
Facebook: Facebook page
LinkedIn: Linkedin page