Memes have become an integral part of our online communication, and if you're a meme enthusiast like us, we've got some exciting news for you. Thanks to the Openfabric AI Development Team, creating your memes is now easier! In this guide, we'll walk you through the process of using Memefabric, the user-friendly meme generator that allows you to craft hilarious memes effortlessly.
One of the best ways to create the funniest memes is by collaborating with friends. With the Memefabric generator, you can easily invite your friends to join and create memes! Once you've crafted the perfect meme, it's time to share it with the world.
Memefabric makes sharing your creations a breeze, offering easy share buttons on iOS, Android, and desktop apps. You can instantly download your memes in PNG  format, making them ready to be shared on social media or any platform you desire.
The best part? Memefabric offers all of this through its free online meme maker.
To create your own Memes using Memefabric, follow these steps: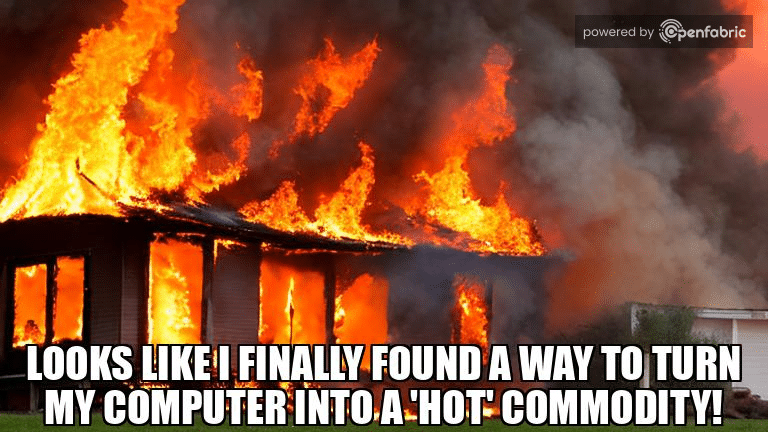 Memefabric is a game-changer when it comes to meme creation. With its collaborative features, you can have a blast creating memes with your friends via Openfabric Discord, while the seamless sharing options allow you to spread laughter across the internet within minutes.
Say goodbye to complicated meme-making processes and say hello to Memefabric – your ultimate tool for quickly crafting and sharing hilarious memes! Give it a try, and watch your memes take the online world by storm. Happy memeing!