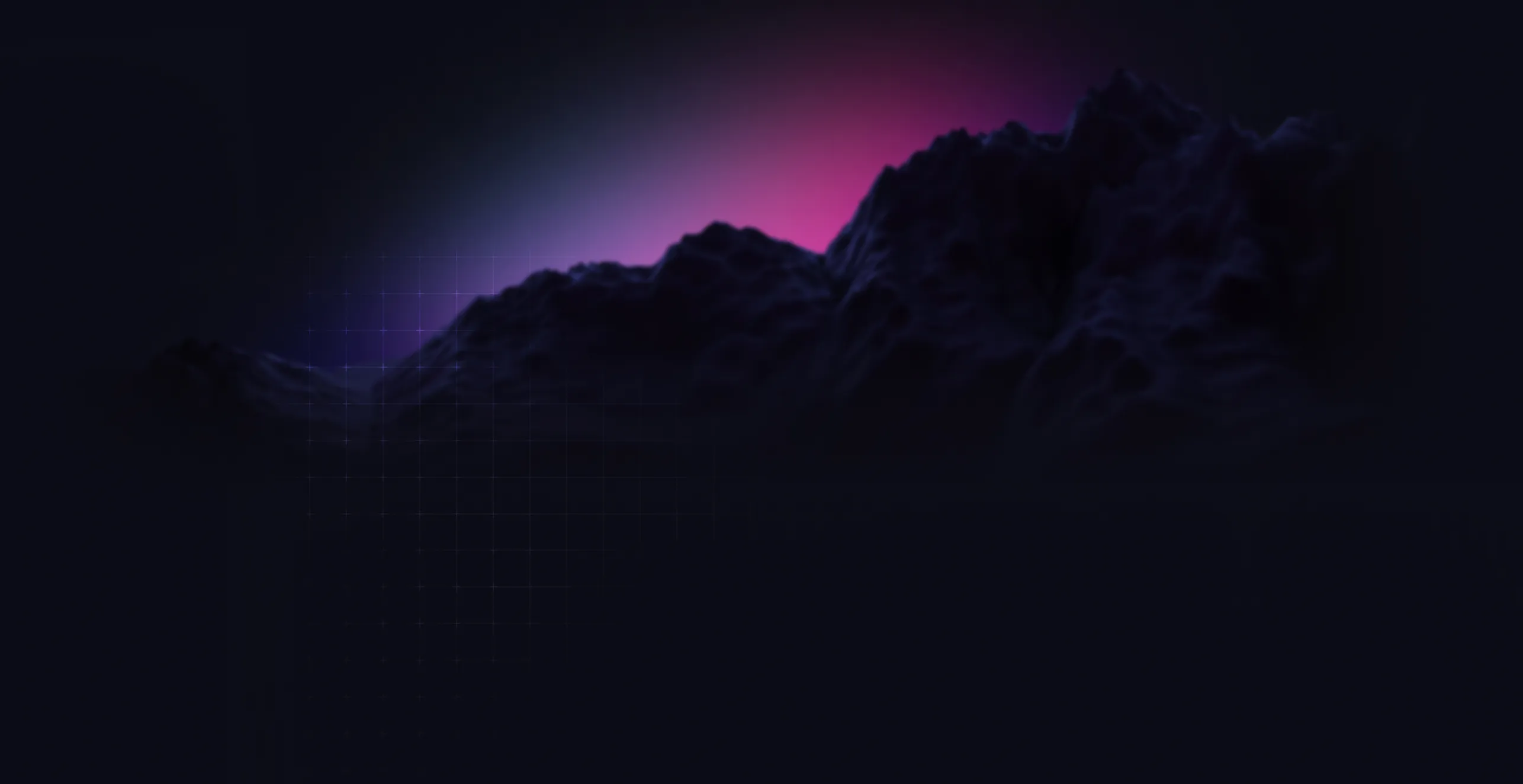 The Internet of AI: Empowering the Next Industrial Revolution
July 17, 20215 minutes read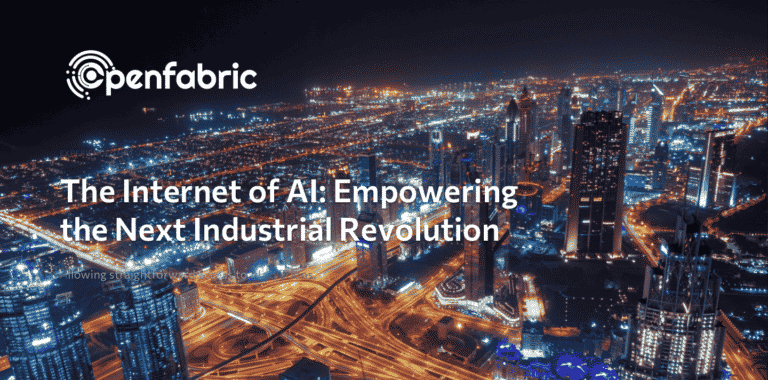 Just as the internet forever changed the way the world works, we can bring about a new wave of industrial and technological advancement the likes of which the world has never seen if we enhance human, business, and social capabilities with smart, automated, and data-driven AI technologies. Here we talk about how to bring about those changes and Openfabric's role in the next logical step of human advancement.
The Internet Transformation
Artificial Intelligence (AI) has reached critical mass in everyday business discourse. It is such a transformative technology that everyone from early-stage startups to large, global enterprises are using or have considered using it to improve processes, drive better decision-making, and enhance services, offerings, and support.
As AI capabilities improve and mature, this trend will only continue, much as internet adoption grew exponentially between inception and mass adoption. Today, there is virtually no facet of life that hasn't been transformed by the internet. It has revolutionized communications, healthcare, transportation, entertainment, science, manufacturing, education, governance, agriculture, security, and everything in between, and it continues to be a source of competitive advantage and innovation for businesses all over the world.
The internet itself also underwent significant transformations during this time, and it is no longer simply a conduit for information. The emergence of Web 2.0 (and now, decentralized Web 3.0) brought with it social media, hyper-focused services, and highly customizable, interactive, and crowd-based applications and communication tools. The internet changed from being a tool for information exchange to a multifunctional application that allowed people to create content, communicate, enjoy entertainment, make better decisions, create richer, more advanced applications, and enjoy better, faster, and more rewarding experiences.
From the Internet to AI
The technological shift described above has led to the emergence of AI. While it may seem like we are experiencing a sudden leap in technological advancement, the reality is that we are simply in the latest phase of a series of tech-driven transformations that have delivered exponential leaps in productivity over the past several decades.
From early calculators to programmable systems in the 1950s to today's AI-assisted chatbots and business management tools, we've seen technology move from simply assisting humans by managing and computing data to new technologies such as AI, ML, and robotics that vastly improve and amplify human capabilities.
The next stage in this evolution is for AI to become autonomous and act without human assistance, and these are transformations that will continue to disrupt industries and business models and will open new opportunities in the years to come.
AI Trends and Global Opportunities
To understand these opportunities, let's look a little more closely at the trends that we are currently experiencing on a global scale.
Firstly, tech-powered systems are becoming increasingly capable. Robots and machines can do things that only humans could do in the past — but they can now do them much better. AI can mimic human speech and interactions, translate languages, make highly accurate medical diagnoses, compose legal documents, and play games — and it can do so non-stop and in an automated fashion while learning from its mistakes and improving accuracy along the way.
Secondly, such systems are becoming increasingly commonplace. The lines between the online and offline worlds and between the real world vs. cyberspace are becoming more and more blurred. Smart AI systems can be so seamlessly integrated into our environment and the world around us that we hardly notice that they are there. From smart homes and smart cities to smart manufacturing plants and elsewhere, appliances, devices, and sensors are already ushering us into a physical world driven by virtual AI capabilities.
Thirdly, we are becoming increasingly measured. Every day, more data is generated than ever before, and only with AI — enhanced cognitive abilities that bring together the power of human creativity and computer-powered computation — can we begin to scratch the surface of the value and insights contained within this data. A simple AI algorithm studying pictures or documents, for example, can accomplish in a few seconds what it would take years of teams to do on their own.
The culmination of these three global changes is what creates such a rich opportunity for advancement and innovation, and this is what lies at the heart of the Openfabric mission.
The Openfabric Mission
Our human abilities are limited. AI has no such limitations, and with increasingly advanced capabilities in the areas of creativity, intuition, and lifelike interactions, AI is quickly moving from simply being an efficiency tool to becoming an all-out game-changer.
At Openfabric, we envision a world in which everyone has quick, easy, low-cost, and hassle-free access to this game changer: the data and algorithms they need to create better, faster, cheaper, and more personalized services than the alternatives available today. By providing this access — both to those who are tech-savvy and to laypeople — we can power a new wave of innovation and advancement, just as basic internet access drove many of the most important technological innovations of the last 20 years.
This is the Openfabric mission, and our platform is built with decentralization, security, scalability, interoperability, and ease-of-use at its core. It is designed to help anyone who wishes to tap into the vast potential of AI algorithms and applications built and published by innovators to create products, services, and solutions of their own. These potentially include solutions and applications that we may be able to imagine today but can come nowhere close to developing without the unfettered capabilities of advanced AI.
Final Thoughts
We expect adopters of AI technology to continue to extract value and enjoy advantages that are inaccessible to others. While early-mover advantages may eventually fade as adoption becomes commonplace, AI-driven organizations will have to work toward creating new competitive advantages to maintain their edge. This can come in the form of better integrations or more widely available use cases.
Businesses must also move from using AI solely for improving efficiency (which is a common use case today in many industries) to using it for differentiation, automation, optimization, and discovering new ways of doing things and creating new products and services. The ability to scale offerings and customize them to specific uses is also important, and the AI "preparedness gap" means users must be ready to implement AI-focused policies in areas such as strategy, operations, product/service design and development, and risk management.
This is where Openfabric comes in. If we can only open our eyes to the capabilities and potential of AI, we can better select and evaluate where and how we can and should be leveraging new AI-powered tools and technologies. Now is the time to chart a new path, and Openfabric provides a practical way forward.
To learn more about our vision of seamless, effective, and hassle-free AI access for all, please visit us at openfabric.ai.