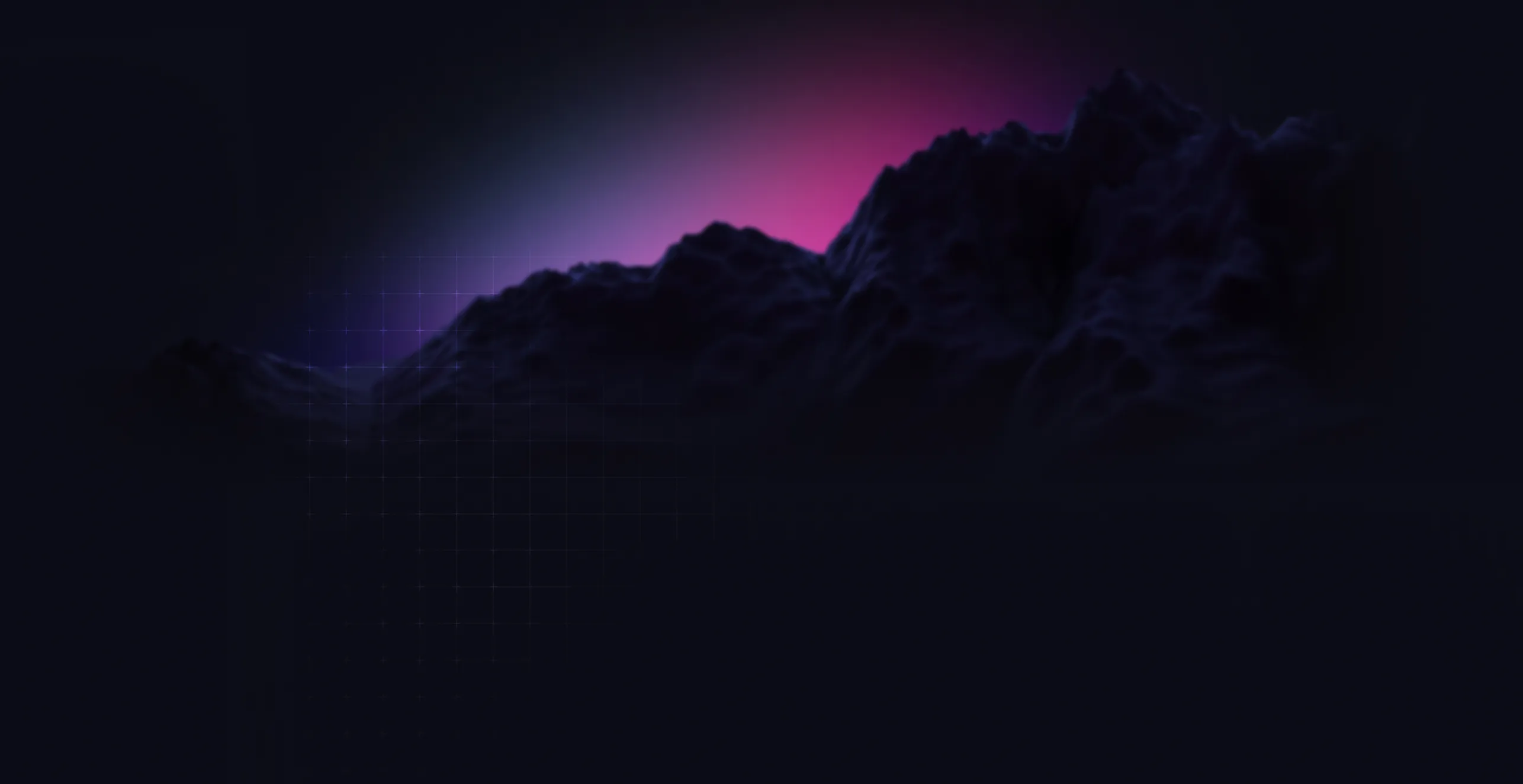 Partnership Announcement – DataUnion and Openfabric Teamedup
November 10, 20224 minutes read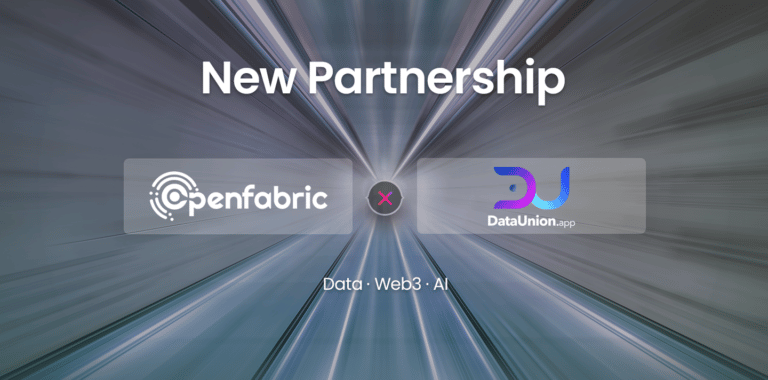 Here's to Another Strategic Move.
Another exciting time within our community. After numerous meetings, we are thrilled to announce that Openfabric has officially agreed to team-up with DataUnion Foundation. This groundbreaking data-sharing platform fosters cutting-edge data and A.I. insights ecosystem. This partnership marks a significant milestone in advancing data innovation, offering unparalleled opportunities for innovators and consumers to seamlessly access data via Openfabric platform.
What Does This Partnership Entail?
As you may be aware, we focus heavily on strategic partnerships. That is why we team up with companies that share our vision for AI, Web3, and Data. Openfabric and DataUnion fit in perfectly with a shared vision to change how big tech companies harvest and benefit from data, by empowering individuals and organizations to take control of their own data and AI-driven insights. 
Furthermore, both companies propose a game-changing solution that leverages the power of decentralized blockchain technology. Securely harvesting large amounts of encrypted data and logging AI-based algorithmic processing directly onto the blockchain. Everyone can access data storage, processing, and provenance requirements within our ecosystem. 
The result? A limitless potential for AI-driven innovation, unencumbered by the limitations of a centralized system. Decentralized A.I. offers a flexible, agile, and dynamic ecosystem that puts the power back into the hands of the people, enabling them to unlock the full potential of their data and drive meaningful progress in their respective fields. Sounds awesome, right? See some of the benefits this partnership brings to both companies' ecosystems. 
Robust governance

Scalable storage

Lower-cost and efficient execution

Data provenance, privacy, and ownership

A trustless ecosystem
Partnering with DataUnion ensures that the vast data required for training and testing A.I. algorithms are distributed. Data is the necessary first step to achieving innovation and growth and pairing DataUnion with Openfabric provides customers with a powerful platform to work their magic with A.I. If you have access to the data, the possibilities for growth are tremendous. With its power, you can help shape a better future.
The DataUnion – Openfabric partnership helps you in this direction by fulfilling the necessary requirements for producing impactful A.I. products.
Message from the Leadership.
As I mentioned in the opening paragraph, we had nimorion meetings to finally close this partnership. So, here are some interesting statements from both company's CEOs.
DataUnion Foundation CEO, Robin Lehman commented on the partnership:
We are working on DataUnions-as-a-Service to enable DataUnions in all data verticals. But we also understand that data itself is only the first step to maximize the value we want to share with the contributors and unions – joining a decentralized A.I. platform like Openfabric allows all insights created from DataUnions to be used for A.I. applications. This is an exciting step for us and for our Unions!
As usual, our masterminder Andrei Tara, CEO of Openfabric, expressed the following:
Openfabric is focused on helping people create a better future powered by data and utilizing A.I. technology. An open, transparent marketplace is the best way to access these tools. We look forward to working with the DataUnion team to build decentralized A.I. platforms.
About DataUnion.
DataUnion is developing an expansive ecosystem of data collaborators intending to create a new data economy and improved collaborative A.I. insights. A DataUnion is a community of data creators, curators, and users that co-develop, co-own, and co-govern datasets and algorithms. This network is enriched by employing a joint governance model, which the DataUnion Ecosystem Token will enhance in the future.
Cool benefit to note: Within the DataUnion Ecosystem, data can be traded for value via a range of applications including image anonymisation and analytics, robotic computer vision, predictions, health record sharing, and blockchain analytics.
DataUnion Foundation's long-term vision is to become a complete chain-agnostic hub where users across multiple chains can access data sharing and ownership opportunities. It aims to extend its unions to play-to-earn, micro-tasking, and many other Web3 earning possibilities.
Click the link below to learn more about DataUnion Foundation and its ecosystem.:
Twitter | Discord | Medium | Website
About Openfabric
Since our inception in 2019 as a research project, we've gained the attention of developers and keen players in the AI & Web2-3 industry. We are a decentralized Layer 1 AI protocol for building and connecting AI applications. Our team harnessed the power of blockchain, advanced cryptography, and novel infrastructure to create a new foundation for AI-Apps. In our ecosystem, everyone has quick, easy, low-cost, and hassle-free access to powerful AI applications. 
The idea behind our unique concept is now a completely open protocol. We are bringing people together and becoming the primary way people build and connect AI application services. 
Cool benefit to note: Within our ecosystem, everyone has quick, easy, low-cost and hassle-free access to powerful A.I.s.
Finally, if you are still processing the benefits this partnership brings to our community, it's understandable. Join us on this exciting journey as we work to push the limits of what is possible. Visit our social media accounts to learn more about the fascinating features we bring to the marketplace. 
Do you know someone who might be interested in this partnership announcement? Head over to the share button below.