If information is wealth, our Monthly Ecosystem Roundup is a gold mine. 
As the year marches on, our ecosystem continues to grow and evolve at a rapid pace. With each passing month, new updates and developments emerge, new partnerships showcasing the team's unwavering dedication to building a world-class AI platform for its users. July 2023 was no exception, as the Openfabric AI team and community were hard at work, introducing new features and enhancements to further improve the ecosystem's functionality and user experience.  
New integrations and Partnerships 
If you've been following our development, by now you should know that one of our major objectives is to establish strategic partnerships. And the month of July turned out to be one of those months of partnerships. 
| | |
| --- | --- |
| Wow DAO | Openfabricai is now a significant Ecosystem Partner for the Worldwide AI Hackathon & WowDAO!  |
| Vedao | The partnership between Openfabric AI and veDAO is driven by a shared commitment to democratization and innovation. By synergizing their unique capabilities, these platforms are set to unlock new horizons in the Web3 and AI landscape. |
| TriWeb API | Our collaboration advances blockchain tech & fosters a connected environment.  |
| Octavia | Partnering with Octavia empowers innovators within Openfabric AI's network to leverage Octavia's powerful AI components, elevating their applications and driving wider adoption. Together, we'll foster innovation within the community and redefine the possible boundaries. |
| Xensen AI | XensenAI is the first-ever wallet analysis and improvement platform leveraging artificial intelligence in blockchain. This exciting partnership brings us closer to our mission of making AI accessible to all. |
Openfabric AI Everywhere Launched
Just over a month, we launched our first campaign #OpenfabricAIEverywhere. Artfabric AI App, QRfabric, Soundfabric, Memefabric, are now accessible anytime and anywhere, ensuring convenience and flexibility. Whether using a smartphone, laptop, or desktop, you can easily access the AI bot through dedicated apps such as Telegram and Discord. The goal has always been to make AI accessible to everyone, and anywhere. If you are a regular reader of our weekly newsletter, you may be aware about our mission to democratize AI. OpenfabricAI everywhere allows anyone and everyone to create stunning images using text to prompt. We have integrated two platforms such as telegram and Discord.
Apps Laucnh as of now:
Technical updates:
Our proficient team has consistently exerted rigorous efforts towards the refinement of the fundamental components within the Openfabric AI ecosystem. Addressing technical anomalies and steadfastly progressing along our meticulously planned trajectory have remained at the forefront of our endeavors. We're excited to share the latest technical updates with you.
Artfabric Improvement: As per our product roadmap, we collected as much feedback as possible from both our community and external parties. Based on the feedback, our technical team has improved the generated images quality; and the community is loving the results.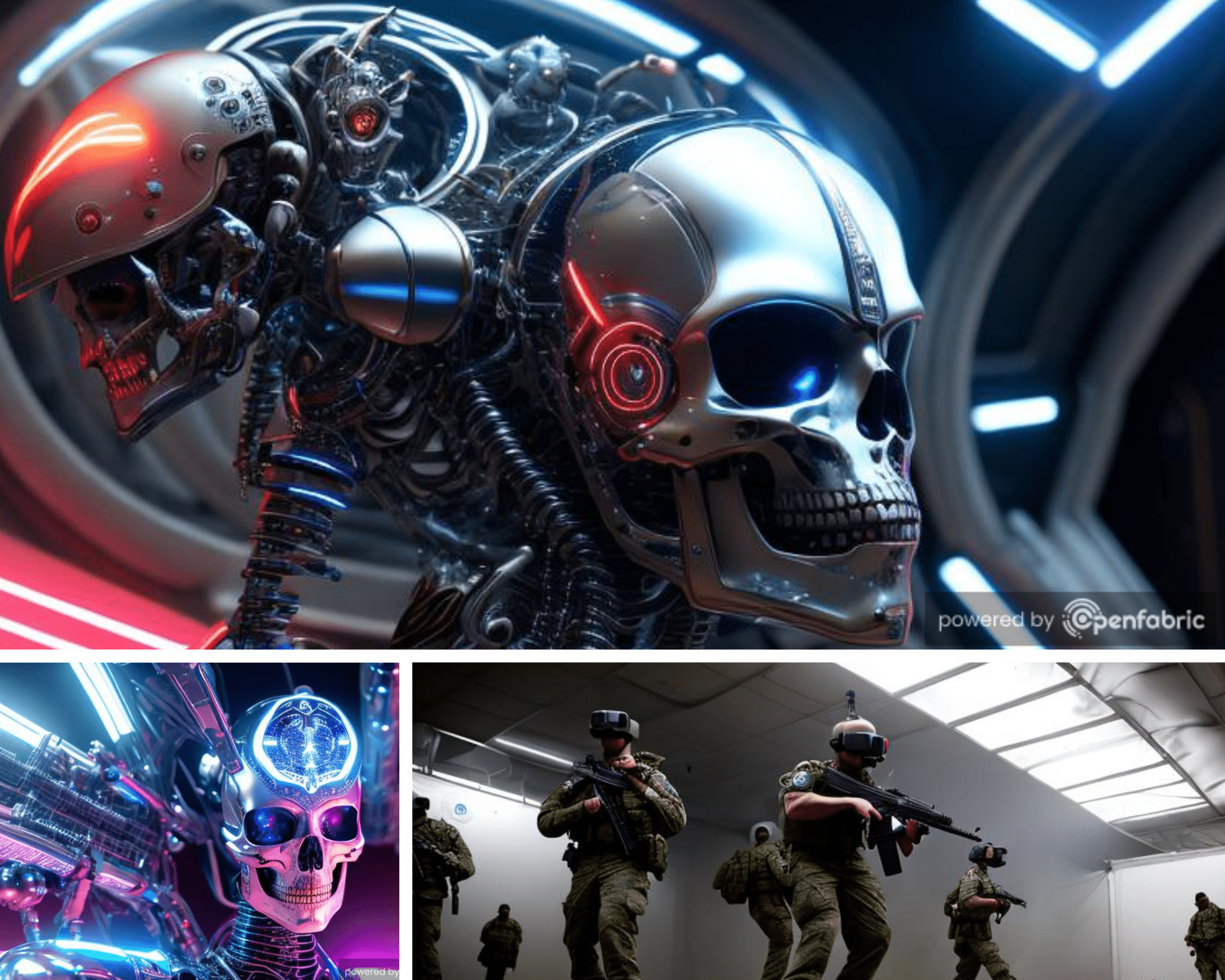 Memefabric Launch: 
Nowadays, one of the best ways to connect with the world around us, is through sharing memes with friends, family and loved ones. With the Memefabric generator, users can easily invite their friends to join and create memes for absolutely free. This is way, we are fostering a more inclusive and fun community.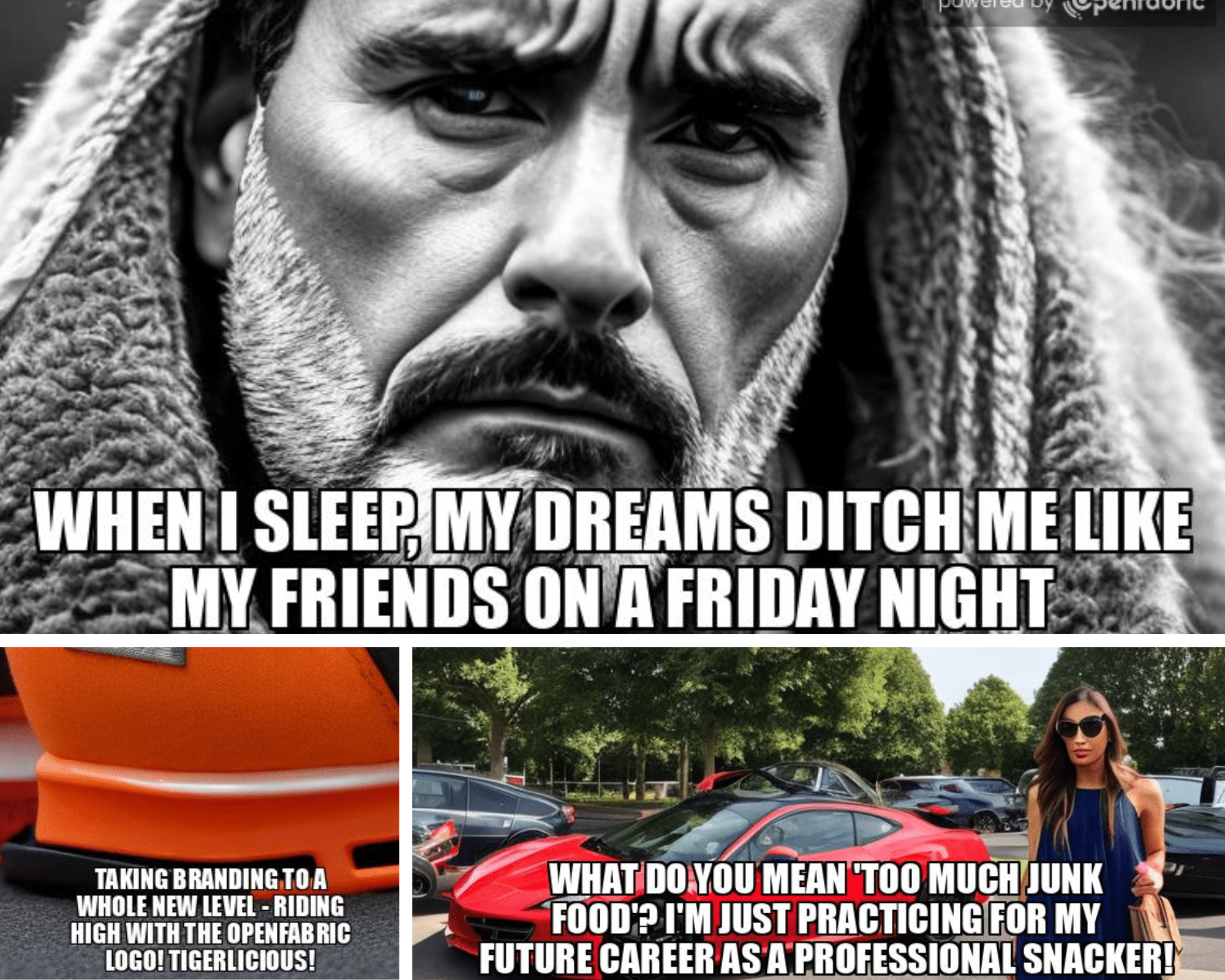 Statistical Highlights:
Over the past month, a significant surge in our Twitter following has been observed, with a remarkable increase of over 30,000 new followers. This notable expansion speaks volumes about the upward trajectory we are experiencing. Moreover, these tangible outcomes are not just isolated occurrences but are emblematic of the profound impact our applications are having on our community.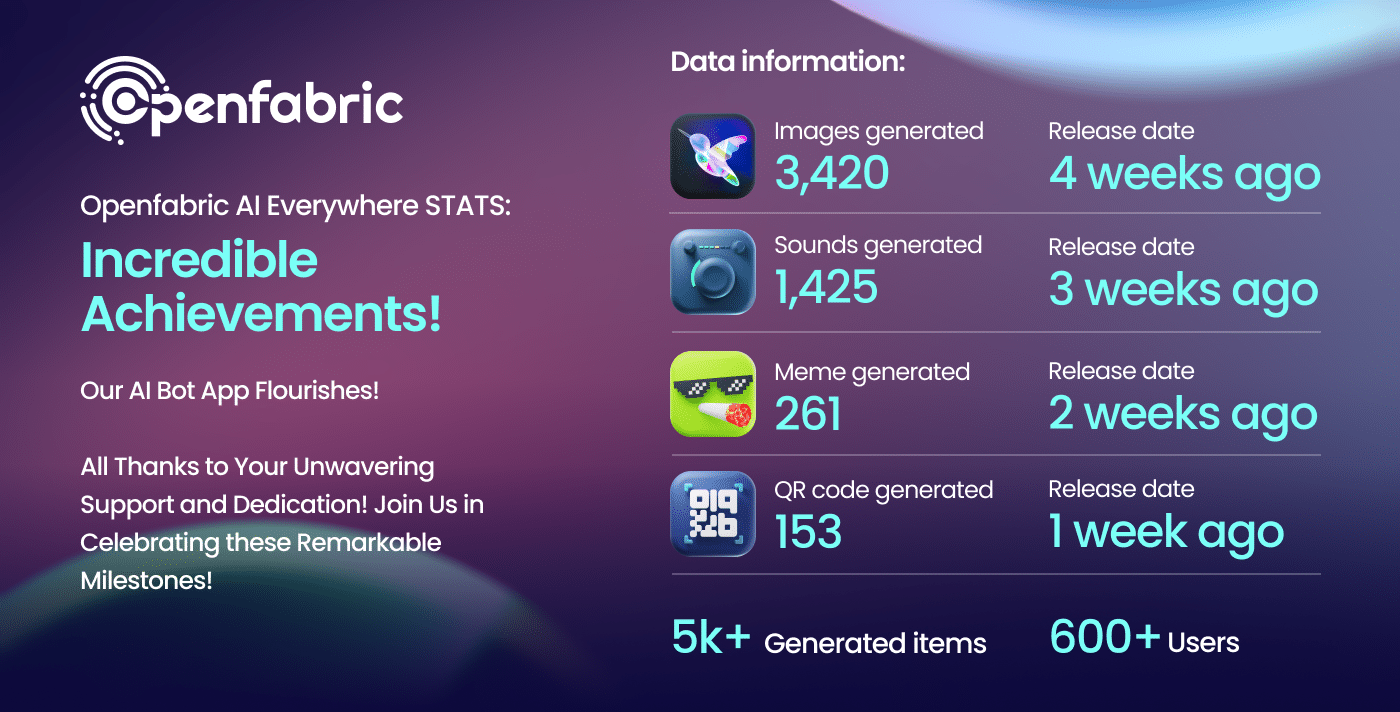 The true essence of our progress comes to the forefront when we examine the outcomes of our recent AI Everywhere launch. The culmination of our efforts is vividly reflected in the compelling statistics that have emerged. This launch, which embodies our commitment to integrating AI across various domains, has yielded outcomes that bear testament to the efficacy of our approach. 
The synergy between our innovations and the resonance they find within our user base is evidenced by the transformative numbers that have materialized. This ongoing journey of growth and achievement stands as a testament to the potency of democratizing AI and its power to revolutionize the way we interact with technology.
Here are some of the stunning images generated by our community members: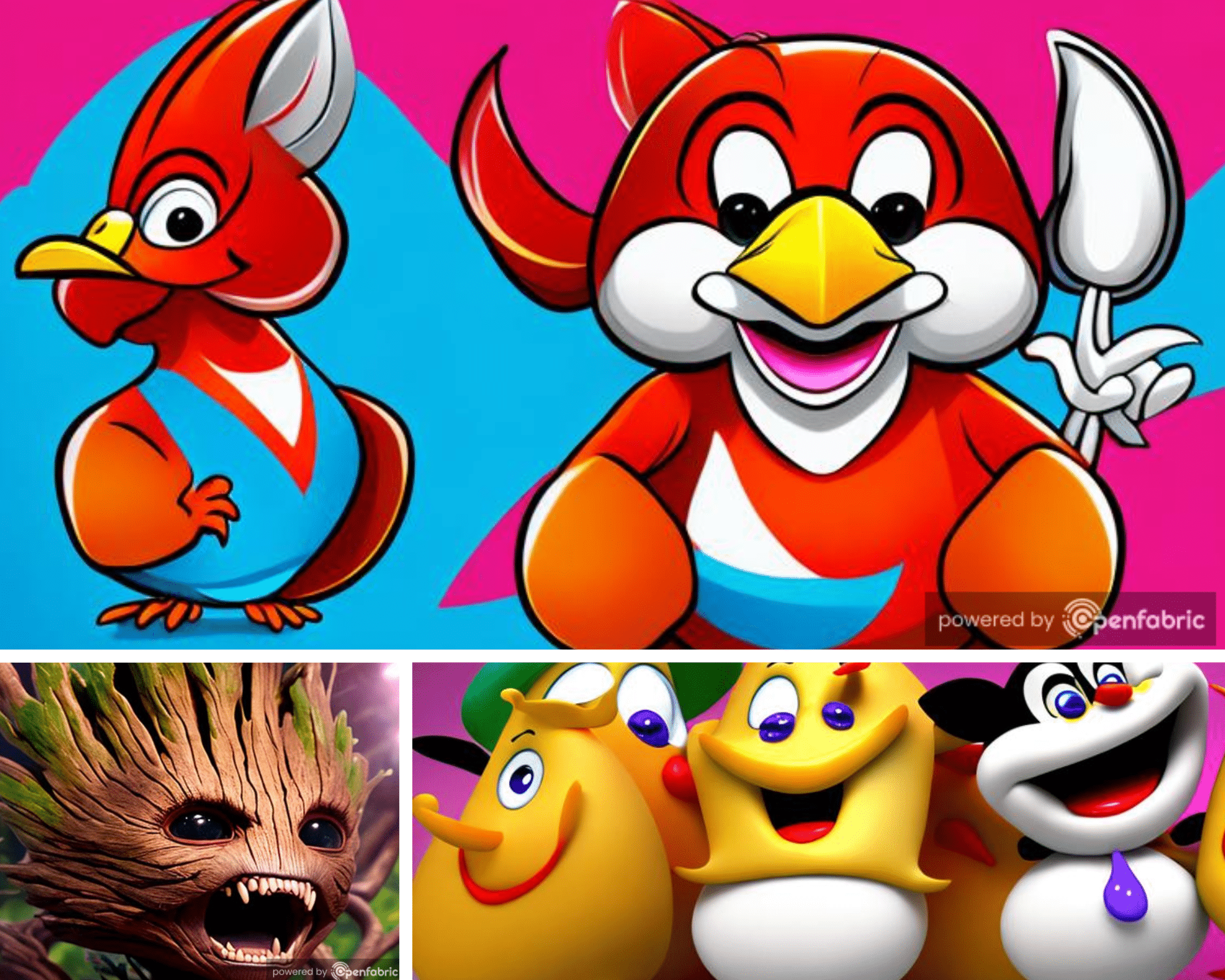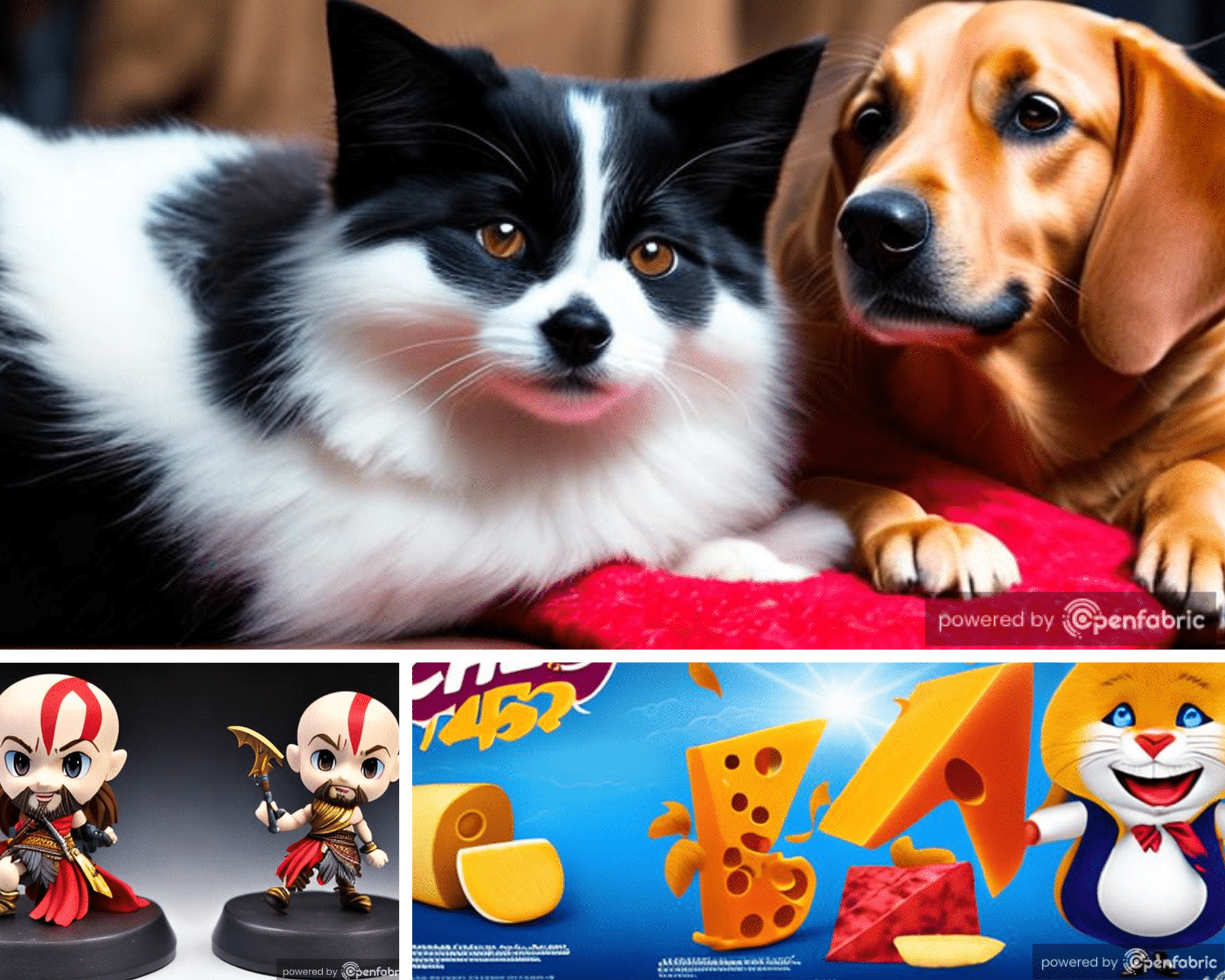 Finally, the milestones achieved in July serve as powerful stepping stones, propelling us toward further growth and innovation within our dynamic ecosystem. These strategic alliances and new team members on board enable us to push the boundaries of what is conceivable, drive widespread adoption, and unlock unparalleled opportunities for our ecosystem. 
Get involved
Openfabric AI built by the people, for the people to democratize artificial intelligence. Click here to get involved.